Our roots go way back into the 20st century. In 1977 WP Suspension was founded in the Netherlands by Wim Peters. The characteristic, white coated springs gave the product its first brand name "White Power Suspension". Sport successes in the 70ties and 80ties established the reputation as high-end shock absorber supplier. End of the 80ties the company developed into a 1st Tier supplier to KTM, Husaberg, BMW, .. After a bankruptcy in 1991 the name became WP Suspension. In 1995 the company was bought by KTM Power Sports. From 2007 onwards the company was gradually moved to Munderfing in Austria near KTM.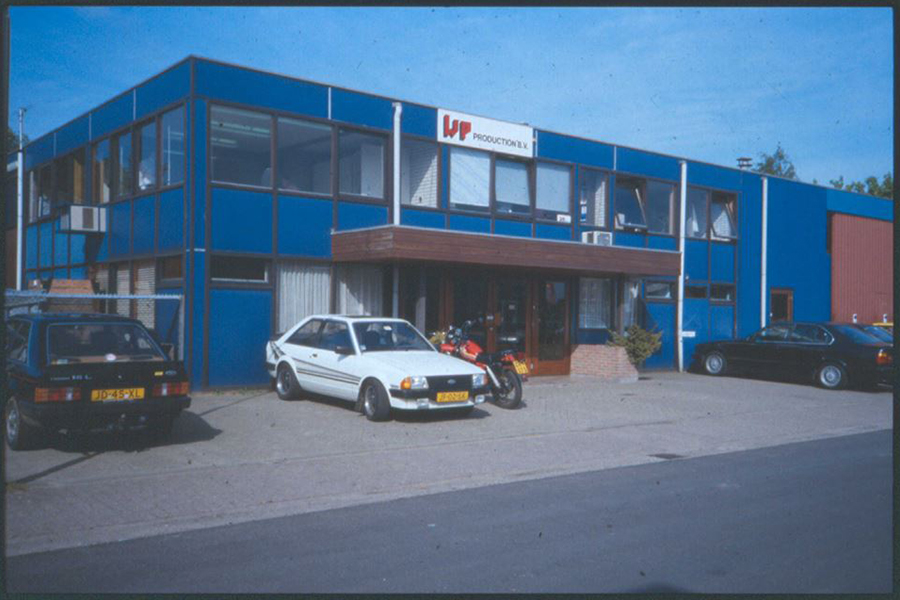 WP Suspension BV location Hoge Brug
WP Suspension BV location Malden
The core development and engineering team from the original WP plant took this chance to start Tractive Suspension 1st June 2010. In the previous jobs we developed products used for Moto GP, World MX, Super Motard, Trail, ATV, Formula 1, and Snowmobiles. The Tractive team members contributed to the success of more than fifty GP teams and riders, like Valentino Rossi, Hans Spaan, Jorge Lorenzo, Max Biaggi, Loris Capirossi, Ralf Waldmann, Troy Bayliss, Pierre Francesco Chili, Jean Michel Bayle, Joël Smets and Michael Schumacher, in various disciplines of motorsports.
The Tractive team aims to keep this unique expertise and innovation alive and so Tractive was born in a passion for suspension technology. This background explains the use of white springs as a reference to this heritage, orange branding as Dutch national color and the company motto "The Art of Suspension". Most of its employees and most of its suppliers have been active for more than 25 yrs in suspension. During its short lifespan, Tractive received several innovation awards.
The fresh start with plenty of relevant experience offered us the opportunity to make shock absorbers using absolute top materials, sealing components, suspension fluids, guiding bushings, springs, etc. Today Tractive stands for attractive products providing superior traction, ultimate comfort, precise adjustability and modern design for aftermarket products as well as special OEM series. Thanks to its modular design Tractive is capable of producing shocks for many different motorcycles, snowmobiles, cars and ATV's in a short lead time. The shock absorbers are equipped with all ways of manual adjustment until the most advanced semi active electronic way of adjustment.
Click on the images to enlarge.